When is the best time to visit Slovakia, I ask my local friend from the High Tatras and an ace mountaineer, Erik Ševčík, who now runs an adventure company named Adventoura Slovakia.
Don't worry Arch. Holidays in Slovakia are good in every season – whether it is winter in Slovakia or summer, there's never a dull moment here and we are always found outdoors.
He further adds, "So, if you are planning to visit between December to March, you should be asking the question of what are the best places to visit in Slovakia in winter."
While I have visited Slovakia in almost every season, winter remains my absolute favourite. There's no dearth of exciting places to explore in this tiny land-locked nation like Bratislava, Banska Bystrica, Banska Stiavnica, and Kosice among many others; the mountainous areas in the north of Slovakia namely the Liptov region, High Tatras, Low Tatras or Fatra mountains are the best places to visit during winter in Slovakia. Hop in and join my Slovakia Travel experience in the adventure playground of the country – the Tatras, locally named as Vysoke Tatry Slovakia.
I am in Zdiar, a typical Goral (Shepherd) village in the Poprad district of Northern Slovakia. Almost touching the Polish-Slovak border, this museum-like village has lately become the go-to place of hikers, cyclists and skiers. Walking through the 16th-century village of shepherds, farmers, coal miners and woodcutters community, I see Goral culture displays everywhere – from the gingerbread-style timbre houses and embroidered folk dresses to traditional shepherd meals, loaded with cheese.
While adventure is my main reason to be here, I am quite relishing the local way-of-life, and it, literally, starts on a high. Champaign toast launches our horse-drawn carriage ride in deep snow-smothered woods. Once lush green hills and trees disappear from the sight to give a pristine-white snowscape. Snow crunches underneath the sprinting sledges and the sound of galloping horses vibrate the chilled air.
After approximately two-hours, we end our horse-carriage ride to savour the local Goral flavours at a farm. Mulled wine and hot tea provide the warm respite to our cold hands and the delicious Slovak-style sausages barbecued on an open fire satiate our hunger pangs as the traditional Goral music plays in the background.
So, this was a small trailer of what you get to experience when you go on Slovakia mountain holidays. Often Scandinavia comes to mind when you think of winter holidays in Europe, but winter in Slovakia is hugely underrated and genuinely magical. This "Little Big Country" might be small in size, but it packs a punch when it comes to epic adventures. When I asked Erik to give me one reason why I should visit the High Tatras in winters, he gave me ten more reasons, in addition to the Snow horse carriage ride experience mentioned above.
Walkthrough the White Christmas markets
While the biggest Christmas markets are held in bigger towns like Bratislava and Kosice, I am more a fan of smaller towns. Poprad, a city in northern Slovakia at the foot of the High Tatra Mountains, becomes the hub of Christmas celebrations in Northern Slovakia starting December with fascinating festive decorations and a Christmassy vibe in the air.
Every year during the Christmas time, folk traditions come alive in the snow-bound St. Egidius Square where traditional Slovak ensembles are on full display – artists wear them during the folk music, dance and theatrical performances, and locals while attending the advent concert. Everybody is in a joyous mood, shopping and gulping down Brynda halusky (Cheese dumplings) and Tatra Tea (a signature Slovak tea-based herbal liquor), which were just made for cold winter days. And, don't forget to visit Hrebienok, which is the biggest and coolest winter attraction in the High Tatras, the Tatra Ice Dome.
Ski at world-class Ski Resorts
Ever wondered why some of the top skiers in the world come from Slovakia? When winter arrives in Slovakia, people don't huddle inside their homes. Instead, they go out on the sloped. No wonder skiing is the number one winter activity for Slovaks. The biggest ski resort – Jasna Ski Resort offers almost 50 km of ski slopes for beginners or advanced skiers.
Initially, only Slovaks and tourists from surrounding countries knew about these resorts, but with huge investments poured into the facilities, Jasna and Donovaly Ski Resorts now attract tourists from much further abroad. If you're looking for great deals (Alpine experience at non-alpine price), Slovakia is the go-to place. Skiers can choose from well-maintained high-quality ski slopes, cross-country tracks, snowboarding parks, ski schools for adults and kids, and even night skiing is available in Slovak ski resorts. However, if you are a non-skier like me, you can go wild on the adrenalin rides such as snow tubing, kite wing, bobsleigh and sledge runs and ice-skating.
Breath in the fresh air during winter walks
Most people equate hiking with summers, but winter walking is as popular as summer hikes in Slovakia. Although not all hiking trails are open in winters, you can walk to the cold valleys in the High Tatras and on the ridge of Mala Fatra mountains. However, before venturing out, make sure you are well prepared with special winter hike equipment like crampons, heating pads, thick down jackets, and apt winter gear. You can rent the crampons and other winter gear if you don't have yours.
Enjoy the Husky adventures
Unlike the Scandinavia, the dog sleighs were never used to travel or transport goods in Slovakia, but dog sledging is not a new concept. As a sport, it has a long tradition in the country. Some of the mushers provide this service for visitors who want to try it out for a few hours at 1/3rd the cost you'll pay in Scandinavia. Husky tours can be booked online or offline through reliable adventure agencies like Adventoura Slovakia in Tatras.
Walk on frozen lakes as clear as glass
Ice skating is widely popular but very countries have nature as pure as Slovakia where you can walk on frozen lakes that make you look like a superhero. Most frozen lakes across the globe have a white surface but frozen lakes in Slovakia are crystal clear. These frozen lakes are so clear in the High Tatras, they look as if you are walking on water.
Invoke the kid in you by snowshoeing
If skiing and ice skating is not your cup of tea, try snowshoeing that is so easy that even kids don't hesitate to do it. Snowshoeing is very easy – if you can walk, you can snowshoe, and no prior experience is required. All you need is 10-20 cm deep snow cover and your waterproof snowshoes that enables you to walk in deep snow and on icy surfaces, which means you can get to areas where others cannot. Doesn't matter if you don't have your own equipment. You can easily rent it out for a day or more.
Enjoy the winter chill while ice skating
Skating has been a traditional winter sport in Slovakia for time immemorial and even today it is among the most popular sports. In Slovakia, you find ice-skating rinks everywhere – from indoor ice-skating rinks, public skating rinks to open-air ice areas.
Soak in thermal Spas
And, it's not just the alpine adventures that make Slovakia a must-visit destination. The term "Health and Wellness" is as common in the High Tatras as skiing in Slovakia. The mineral hot springs are the underground treasures of Slovakia. The natural thermal waters help relax the tight muscles you get after your winter sports action. The altitude, clean air, with a prevalence of light negative ions positively impact the overall climate of the spas. You can enjoy any of the dozens of the thermal baths throughout the country are perfect for enjoying warm soak and massage.
What makes Slovakian resorts even more lucrative is their affordability. Where else in Europe can you enjoy a thermal bath soak and basic massage starting as low as 14 euros. While there are thermal spas everywhere, the largest thermal park in Slovakia is Tatralandia, but nearby Aqua City Poprad is a great place too.
Get high on Tatra Tea
Whenever I visit a country I always try their local drink. After all, there can't be a better way to learn about a country's culture than drinking what its locals eat and drink? Tatratea is considered to be the national drink of Slovakia because it originated in the High Tatra mountains. Tatratea is a heady liqueur comprising of black and white teas, herbs and natural fruit extracts. It comes in many flavours and alcohol strengths – from 17 to 72%. I couldn't go past over 52%. And, be careful not to drink too many.
Visit the historic town of Kežmarok
Set in the footsteps of the High Tatras, this lego-sized historic town of just 17,100 residents is one of the lesser-known treasures of Slovakia. Its strategic position below the Tatras makes it an ideal destination for both the summer and winter holiday. Once an important trade centre, today Kežmarok is a sleepy but an extremely interesting town to visit. While there are a lot of medieval era attractions in the town, the pride of Kežmarok is the Protestant wooden articled church. This Protestant church was built in 1717 without using a single metal component. Everything right from the Baroque interior of the church to the organ with wooden pipes is made from wood.
The Tatras had me at ahoj (hello). So, if you are looking for a winter holiday destination that celebrates winter, has no crowds, is affordable, sustainable, off the beaten track and where the locals are delighted to have you there – Slovakia is for you.
Travel tips for spending winter in Slovakia
What Visa is required for Slovakia
You need a Schengen visa to visit the country
How to reach Slovakia – flight, train and bus
Fly to any bigger European cities like Vienna, Prague, Budapest, Krakow or Bratislava, and from there you can either drive or take the scenic train to Poprad.
Slovakia climate – average temperature season-wise
The country has four distinct seasons (Spring, Summer, Autumn and Winter) that lasts for three months each and Slovakia temperature range from -10°C in winters to 35 °C in summers.
Spring starts from 21st March and lasts up to 21st June with temperature ranging from 9 °C to 17 °C.
Summer starts from 22nd June and lasts up to 22nd September with temperature sometimes reaching as high as 40 °C. But usually, summers are pleasant to roam around in a T-shirt.
Autumn starts on 23rd September and lasts until 20th December – the average temperature in September is around 14 °C and 3 °C in November.
Winter begins on 21st December and lasts until 20th March with temperatures hovering from -5 or -10 °C.
Accommodation in Slovakia – from luxury to budget
From plush Slovakia Mountain Resorts to budget hostels; there is no dearth of reasonable quality accommodation in Slovakia. Here are the places I have personally stayed at and found them really good:
Hotel AquaCity Seasons in Poprad Tatry for a luxurious stay with one of the biggest geothermal spa resorts
Vila Marina in Strbske Pleso for a dreamy plush villa stay on the edge of the lake with grand High Tatras view.
Liptovsky Dvor in Liptov for a comfortable resort stay in a cosy wooden chalet.
Budget and currency to carry in Slovakia: go cashless
Euro is the official currency of Slovakia and a seven-day trip (minus the flights) can be done in approximately 1200-1500 Euros per person. ATMs are easily available in malls and marketplaces. However, after having a nasty experience of being robbed last year in some other European country, I now take precautions to not travel with too much cash and mostly use my credit card, wherever possible.
And, the best part is, cards like Club Vistara SBI Card PRIME make your domestic and international travels a rewarding experience with benefits such as one-way Premium Economy tickets on joining, achieving spends-based milestones, complimentary Club Vistara Silver tier membership and up to 6 free cancellations of flight tickets booked on Vistara channels among host of other benefits. Many times there are long layovers between the connecting flights so getting complimentary lounge access (4 international and 8 domestic) is a great benefit to have from Club Vistara SBI Card PRIME.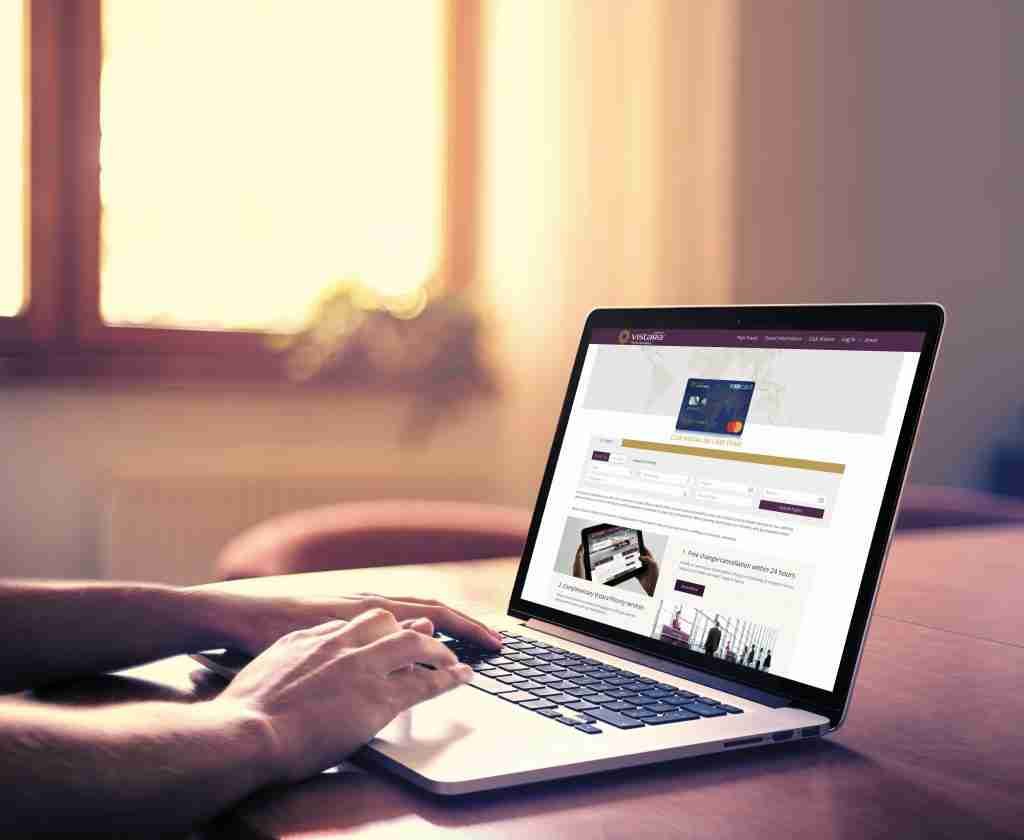 To know more, check out the Club Vistara SBI Card PRIME Video:
Where to go next: other places to see in Slovakia
Ticha Dolina valley for ethical bear watching, UNESCO World heritage site of Spis castle to witness the medieval charm, Banská Bystrica and Banská Štiavnica in central Slovakia, which were once the important copper and silver-mining towns of the middle ages and Hronsek to see one of the last seven remaining wooden articled churches of Slovakia.
Further reading
Hiking in High Tatras, Slovakia
A lost medieval town of Slovakia that changed the world
Unheard of Easter traditions of Romania and Slovakia
4 months of solo budget travel in Europe
Published on
The edited version of the story was published in four publications:
In partnership with