In this article, you'll read about the economic impact of COVID19 on global and Indian economy, if there's any chance of revival of tourism in the near future, key concerns of travellers and how will travel change post lockdown.
COVID19 pandemic not only created a worldwide health emergency overnight but pushed the global economy into a level of a recession that was last witnessed during World War II. Sadly, emerging markets and developing economies such as India are the worst affected. Five out of six economies are expected to fall into outright recession as per capita income declines drastically. The Indian economy was already in struggle mode, reeling under the long-term effects of Demonetisation and hasty implementation of an ill-conceived GST plan. COVID-19 came as the proverbial Black Swan to hammer the nails into India's economic engine.
Before COVID19, our growth rate had tumbled to 3% in the FY2019-20, which is lesser than the growth rate of the 1950s – 3.5%. And now, the Indian economy is in a tailspin shrinking 23.9% in the three months ending in June 2020. We are no longer staring at a recession but a 'depression', something that India had not witnessed in its 73 years of independence. Since economic recovery does not happen overnight, it would take at least three to four years to emerge out of it.
COVID19 IMPACT ON TRAVEL AND TOURISM INDUSTRY
Covid-19 has put a long pause on all the facets of life and business. Unfortunately, Tourism happens to be one of the worst-hit sectors among all the industries.
Before COVID19 pulled emergency breaks, travel and tourism sector was growing faster than the Global GDP (3.5% vs 2.5%). A sector that was contributing $9 trillion to the global GDP (10.3%) and providing 330 million jobs worldwide last year is on ventilator today – facing the most significant challenge it has faced till date. The UNWTO estimates a reduction of 58% to 78% in tourist traffic across the world, leading to a fall of a billion international tourist arrivals. Fewer tourists mean less income more loses, thus leading to substantial job cuts. Almost 121 million will be out of their jobs predicts the World Travel and Tourism Council.
According to the Federation of Associations in Indian Tourism & Hospitality (FAITH), the Indian tourism industry is headed towards pan India bankruptcies, closure of businesses and mass unemployment. Almost 3.8 crore people are about to become jobless, which is around 70 per cent of the total workforce in the tourism and hospitality sector.
IS THERE ANY HOPE FOR ECONOMY REVIVAL?
Despite the steep downfall, Indians are optimistic about the future. A fact reflected in the latest Consumer Confidence Index (CCI) survey done by Reserve Bank of India (RBI) – from a messy score of 53.8 points in the current fiscal year the CCI jumped to 105.4 points for a year ahead. While Indians will spend cautiously for the next one year, the situation might change after a year depending on the economic measures taken by the government, business functioning and the COVID19 vaccine availability.
After months of lockdown, as the travel restrictions are eased out, and COVID19 vaccine trials enter the last stages; travellers are showing signs of revival. They have started looking for safe places to visit post lockdown. Unsurprisingly Indians are the most confident in the world about resuming their international adventures once our COVID19 cases come under control, and we are allowed to travel abroad. This is not a hyperbole statement by Modi Sarkar but findings of a recent global research study called, "Unravel Travel: Fears & Possibilities in a Post Coronavirus (COVID-19) World." It examined the sentiments, preferences, and expectations of 10,195 people across 17 countries regarding travel in a post-COVID-19 world.
As per the study, most Indians top the list of people most eager to travel internationally in the next 12 months with 77 per cent saying they are keen to travel.
KEY CONCERNS FOR POST COVID TRAVEL
The "Unravel Travel" study revealed that contactless travel would be a top priority for travellers once they can resume travelling. 76 per cent of respondents indicated that their preferred destinations would be countries that offer more reliable contactless experiences. In terms of what the future of travel looks like, the study found that e-boarding passes (41 per cent), touchless lavatories (43 per cent), contactless journeys between airports and hotels (40 per cent), no more middle seats in transportation (36 per cent) and digital health passports (35 per cent) are some of the new ideas that global travellers hope to see implemented in the near future.
HOW WILL TRAVEL CHANGE IN THE POST COVID WORLD?
1. Health, hygiene and sanitisation will be the new de rigueur
If there's anything that would be the most sought after factor post-pandemic travel – it would be sanitisation and social distancing. People will only travel to places which are clean and less travelled by. Hotels will be thoroughly checked before choosing the one which they're confident is extremely clean and hygienic. People would want to know if the hotel and its staff are following all prescribed safety guidelines or not. Maintaining personal hygiene will take precedence over being fashionable on a holiday as hand sanitisers, masks, hand gloves, disinfectant wipes, and travel insurance will become top items to pack for their next vacation.
2. Incredible India will become more incredible
People will most likely choose passport-free holidays to destinations close to home so that they can rush back if necessary. Thus, domestic travel will see a surge in demand over foreign travel for at least coming six months. Instead of clamouring to popular destinations, people would prefer green, clean and safe places where social distancing can be practised. Gone are the days when people would mindlessly rush to follow the bucket list of others – 30 countries to visit before turning 30, places to see before I die etcetera. Post-pandemic, the familiarity of one's own backyard would bring more comfort over exploring new places and big-ticket attractions.
3. Air bubble for safe travel
As countries ease up on their coronavirus restrictions, they are also experimenting with the idea of a "travel bubble." No, it's not a transparent giant ball you roll around the world in à la Bubble Boy. Instead, it's an agreement between cooperating countries that allows for citizens to travel freely between the nations, in the hopes of kick-starting tourism and helping economies rebound. India too has signed a few air bubbles with countries such as the USA, UK, France, Germany and UAE but as if now they are operating for essential travel only. The first destinations to be explored abroad for tourism will be Maldives, Dubai, Sri Lanka, and Bhutan as they are all closer to India and are relatively corona free. The first movers will benefit from the pent-up demand as borders open and new air bubbles are formed.
4. Road trips will make a roaring comeback
People will be more comfortable driving to a close-by destination in their own private vehicle rather than using public transport. It's a perfect opportunity for car rental companies to offer great rates post-lockdown, with assurances of each vehicle having been deep-cleaned after each use. RVs might become the flavour of the season for people looking for camping. Staycations and workations will motivate people to travel slowly in a post-pandemic work-from-home world. The idea of staycations will gain even more popularity, with city-dwellers taking a nature-filled respite from work-from-home stress.
5. Personal trips over group tours
The fear of catching the virus in crowded places will keep the people away from big group travel such as coach holidays, cruise travel at least until the vaccine arrives. Travel will become personal again with families and small groups of friends seeking a retreat for mind, body and soul from the pandemic stress. Wellness wouldn't be just about getting massages or practising yoga, but they would want to eat fresh, healthy and immunity inducing food during their holiday. Romantic, or solo travel could also take a small pause before picking up again.
6. Nature thrives, regenerative travel arrives
One good thing that happened during the lockdown is that it gave a much-needed break to nature and wildlife – the sky is blue again, the air is crisp, rivers are self-cleansing, fishes have returned to the waterways, wildlife is reclaiming its lost territory, birds are chirping and many more pleasing visuals that delighted us during the lockdown. Seeing nature heal itself, people are keener to return to nature. Living through a pandemic has sparked a re-evaluation of people's priorities and attitudes. A new sense of protecting our planet is gaining ground. So, expect more people to travel responsibly. Furthermore, the pandemic has made the travel industry introspect and promote new kind of travel that not only tries to slow down the damage to a destination but help in its restoration – Regenerative Travel.
7. Luxury will become more affordable
Due to bad economic condition, mass layoffs, and uncertainty of how the future will look like, people will hold on to splurging on vacations. As a result, the hospitality industry will be forced to provide luxury at a more affordable price – you'll see reduced rates, free cancellations, free extras, airport transfers and many other perks. Travel aggregators such as MakeMyTrip, yatra, booking, EaseMyTrip and others with coming up with deep discounts and lucrative offers like "5-star hotel + flight starting at unbelievable prices' 'holiday now, pay later', 'holiday at zero EMI' to motivate people to travel again. Charter flights will become more common. Hotels will make safety their priority, and innovate to make customers feel safe in their property. Read my detailed review on whether it is safe to stay in luxury hotels during coronavirus pandemic or not.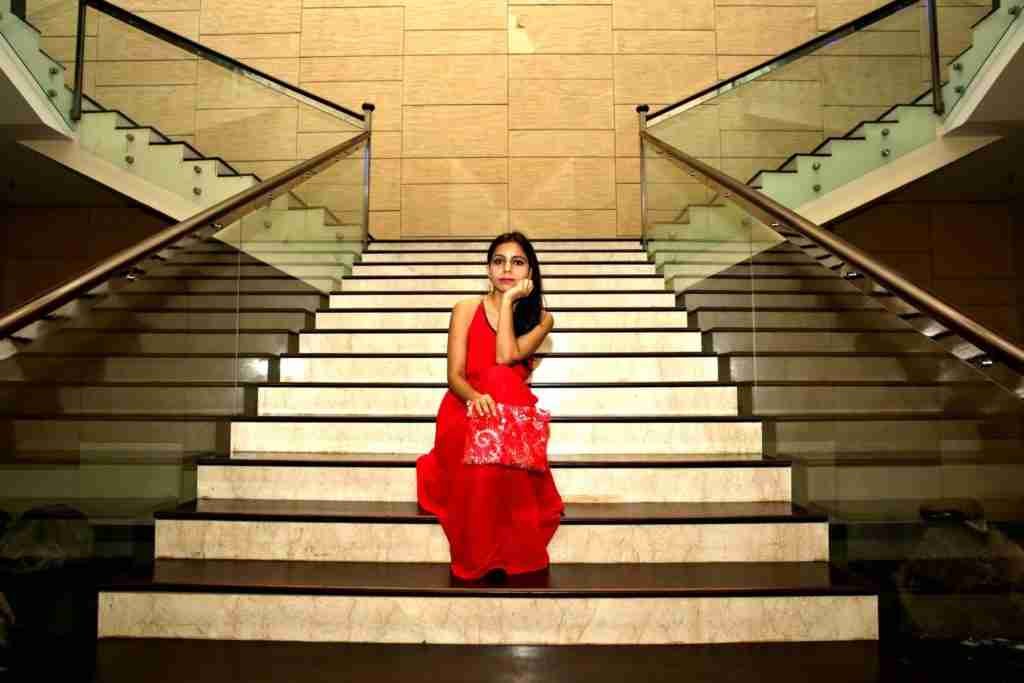 8. You will have more flexibility
In a post-pandemic era, we can only expect to see heightened demand for travel flexibility. Whether it is booking a flight or a water villa in the Maldives, customers will have the last word. There will be more flexibility when it comes to booking and cancellations. You'll be able to cancel or change your trip as late as 24 hours before your arrival without getting penalised.
9. Air travel will become safer and more expensive
Government has put a price cap on air tickets to stimulate air travel demand, which has dropped drastically due to hygiene concerns, lockdown guidance and quarantine rules. But once the restrictions are removed, and airlines are allowed to fly as per their standard capacity, air travel is bound to become expensive. Most airlines were loss-making ventures before COVID19 attacked, and now they are in a worse condition. Not only they had to employ cost-cutting methods such as salary cuts, mass layoffs and grounding aircrafts; they also had to beef up their safety and hygiene measures, which is a costly affair and flying a partially filled plane makes matters worse. So, be prepared to pay more once the flying demand picks up. The days of cheap flying are far from over. For more details on how airlines are coping up with the new reality post-COVID read the rise of sanitised travel.
10. Travel insurance will gain traction
In the coming months when international travel restrictions are lifted, new routes are announced by the airlines, and hotel groups put social distancing and hygiene measures in place ready to receive guests once more, travel insurance will become an important part of travel planning. Insurers have now started covering Covid-19 to reassure travellers that they won't get stuck overseas or get bankrupt paying for their COVID19 treatment. Although 'staycations' may be the preferred holiday of choice for many this year, travel insurers are stepping up to meet consumer needs in terms of pandemic coverage – whether their trip is domestic or international.
In the end, all I can say is that COVID-19 – despite its negative impact on the tourism industry – can be used as a rare opportunity to fix problems that have long plagued the sector.
Do you agree that travel will change post lockdown for good? Do share your feedback in the comments section below.
Further Reading:
Liked the Post? Pin these to your Pinterest Boards